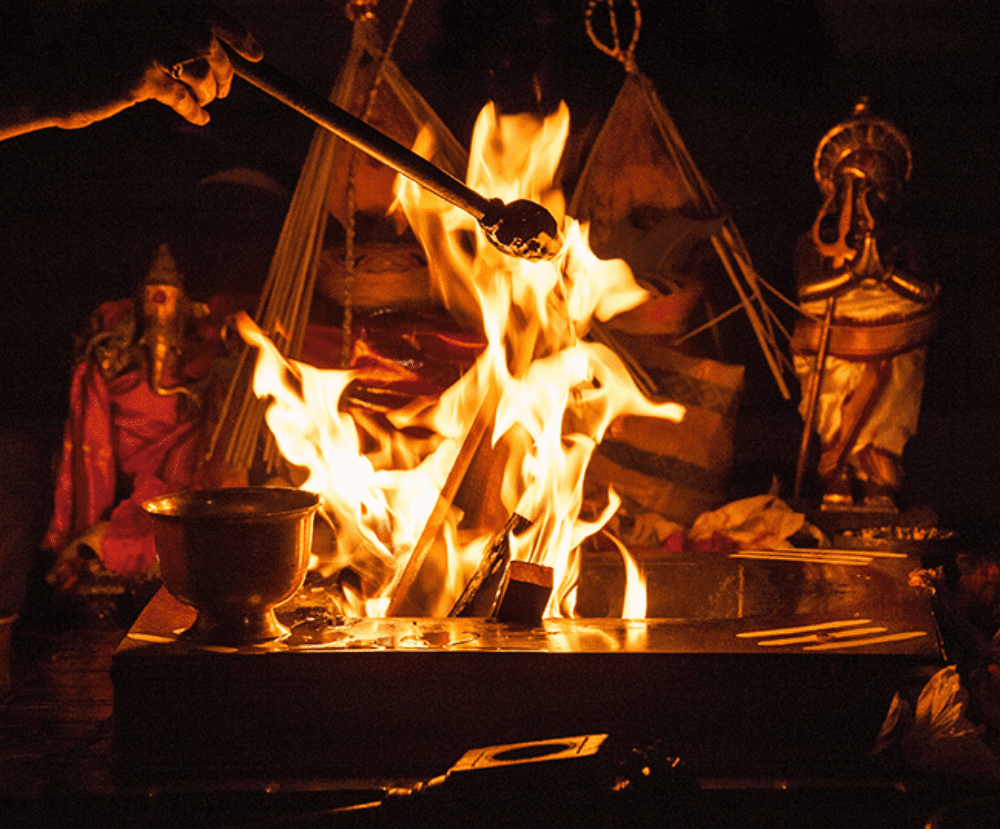 Namaste and welcome to Powerful Puja!
We are delighted to have you here and we hope that our platform will serve as a valuable resource for your spiritual needs. We are dedicated to providing you with the importance and guidance of performing pujas and rituals traditionally and authentically.
Powerful Puja is a unique portal that offers affordable access to religious Puja and Homam for people all over the world. Many Indians today have forgotten their spiritual roots as a result of the difficulties they experience, including the scarcity of time, information, and resources. Our mission is to increase Hindu's awareness of the value of these traditions and to inspire the next generation to engage in them.
Most of our Puja is performed at an ancient temple and here are some of the notable features of the Anaipatti Anjaneyar Temple where most of our services are performed.

Anaipatti Anjaneyar Temple is a Hindu temple dedicated to Lord Hanuman, located in the village of Anaipatti, Dindigul district, Tamil Nadu, India. The temple is believed to be over 1000 years old and is known for its powerful deity. The main deity of the temple is a 6.5 feet tall statue of Lord Hanuman standing in a majestic posture, holding the Sanjeevani mountain in his right hand and his left hand resting on his waist. The statue is made of black granite and is believed to be self-manifested (Swayambumurthy).
The Anaipatti Anjaneyar Temple is a popular pilgrimage site for Hindus from all over India. The temple is especially crowded during the Hanuman Jayanti festival and Ram Navami festival. The temple is also known for its miraculous powers. Devotees believe that Lord Hanuman can grant their wishes and solve their problems. The temple is especially popular among students, business people and job seekers.